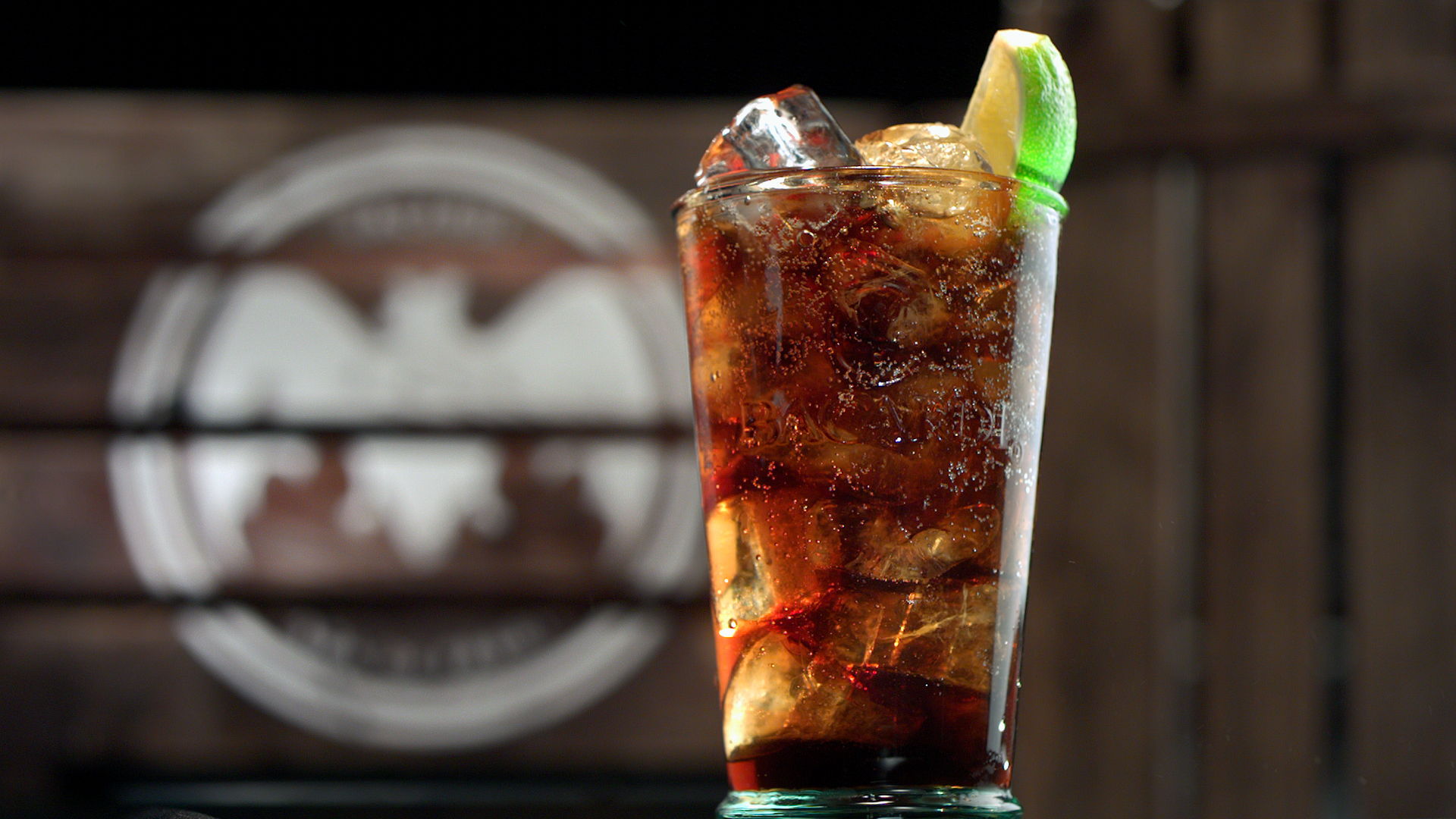 Table-Top Shots
One of the most common applications for the Venom rig is packshot/beautyshot work. Slow motion effects are very common now on the high-end commercial market so those, who want to get one step ahead, need something more. Adding movement to a highspeed take is just what it takes to make it to the next level. Venom is super fast, very precise and can control other mechanical devices on the set. It has everything that is needed to satisfy even the most demanding clients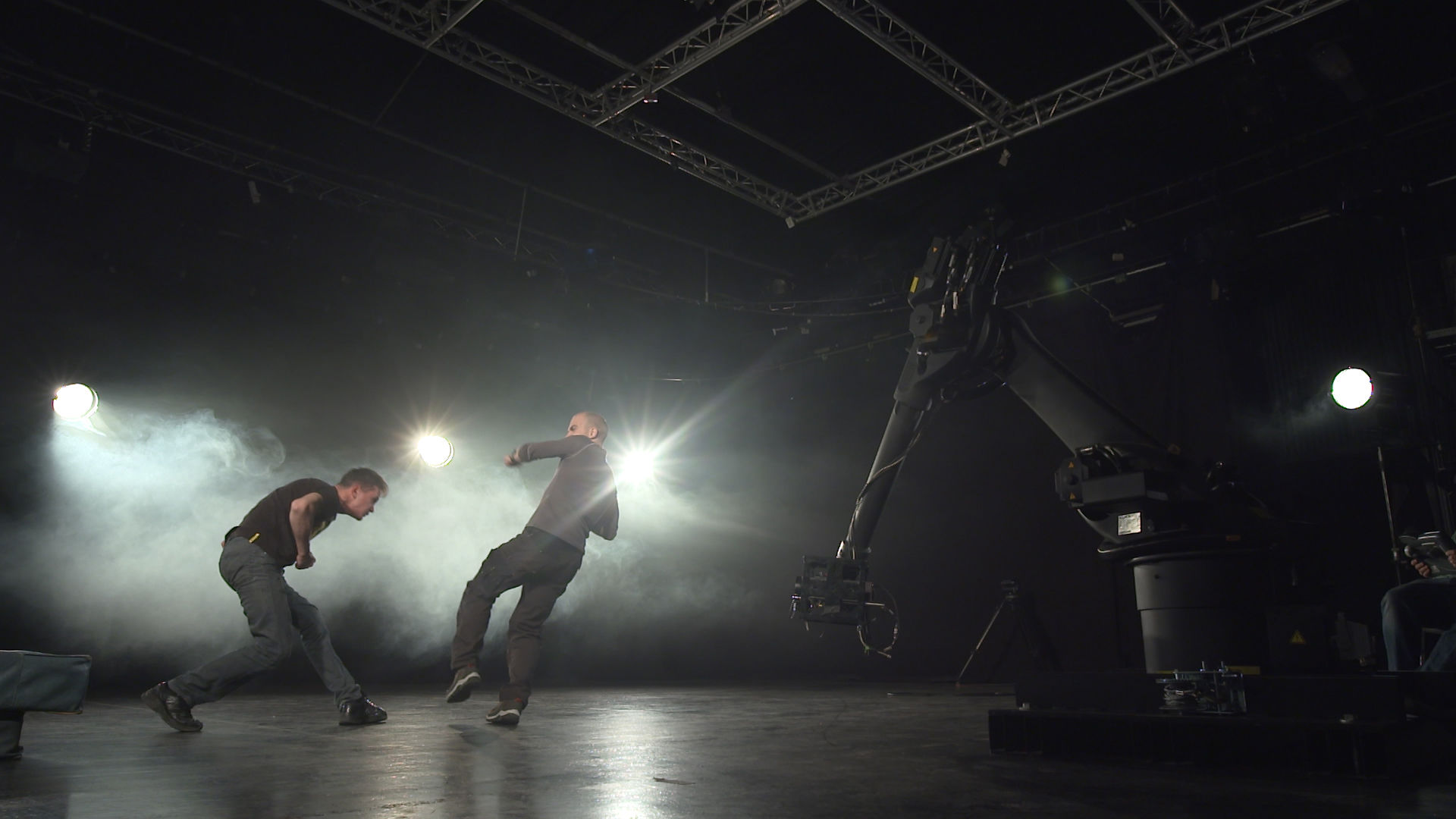 Live Action
The supreme reach of nearly 3 meters makes Venom an excellent choice for real live shooting. That means super fast camera movements thus far reserved for CGI enviroments are now avaible on the set. Whether shooting on a greenscreen or a built scenography Venom can spice up any video, feature film or commercial. Once robot is done for the day it is possible to dismantle it within 30 minutes to make room for a dolly, tripod or other conventional cinematography tools.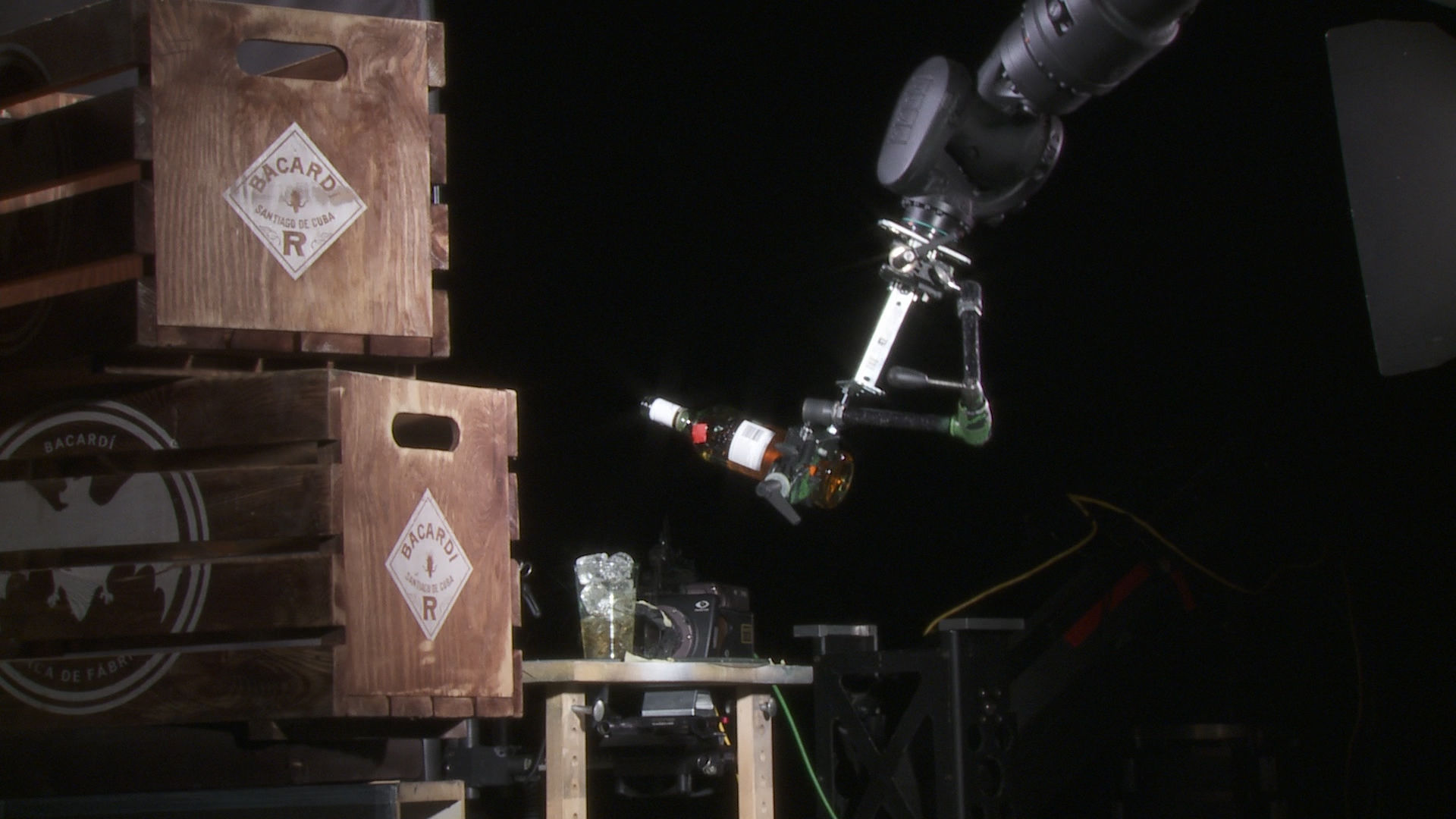 Advanced on-set mechanics
The thing about a giant robotic arm is... it's very flexible. It can carry any pauload up to 16 kg and that means that literally anything that meets the weight restriction can be attached to it. Bottles with liquids, glasses, boxes, crates, products, anything that needs to perform a precise repeatable movement can be mounted onto robot. What about the camera? We can put it onto another motion control robot like the Modula Rig and create some seemingly impossible shots.